Yesterday we tweeted the image below as our 'chart of the day' (hat tip
@FlipChartRick
). It shows the explosion in housing benefit claims from working households: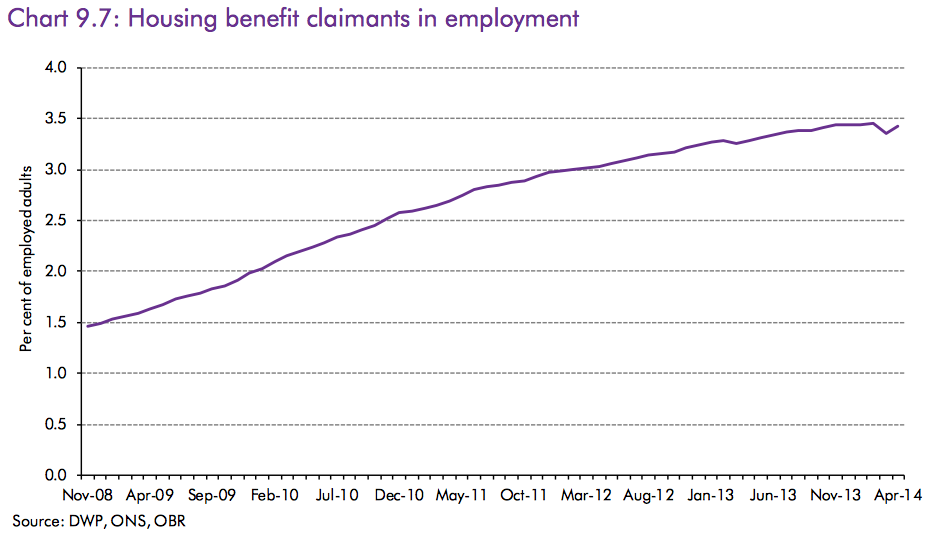 In November 2008 (around the time RBS was being bailed out) just under 1.5% of employed adults received housing benefit. Today that figure has more than doubled to just under 3.5%.
More than anything this graph shows how the true nature of the recovery: rising house and rental prices, combined with falling wages - meaning more and more working adults don't earn enough to pay for housing near their job. This is a 'recovery' based on low wage, insecure employment and rising house prices - and that means more housing benefit.
This financial implications of this first graph are reflected in this colourful rainbow of a graph (below) from the OBR forecasting housing benefit expenditure. The various lines are made necessary because every year the OBR has had to revise up its estimates of housing benefit spending.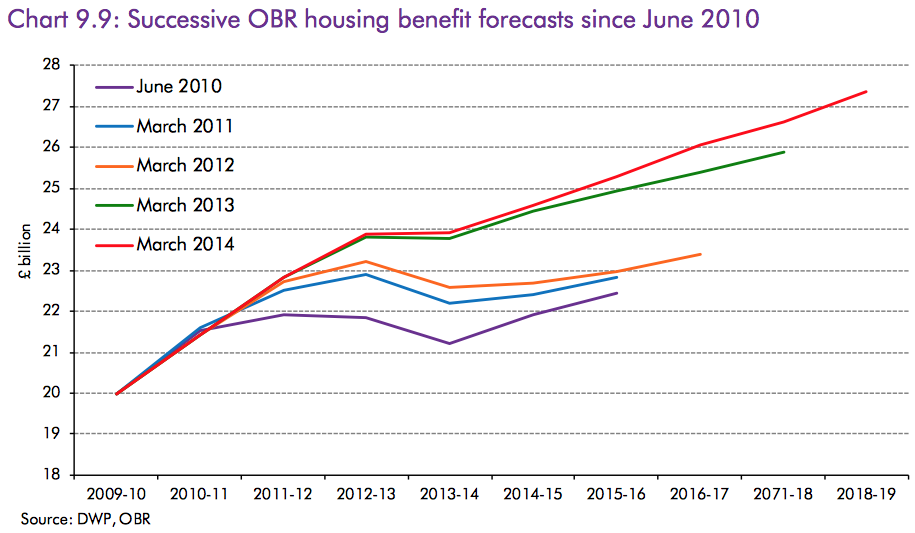 So while in 2010, Osborne estimated housing benefit would cost a little over £21 billion last year (2013/14), in fact it cost £24 billion and is now forecast to rise to close to £28 billion by the end of the next Parliament.
Low wages mean lower tax receipts and more housing benefit expenditure means higher spending - bad news for closing the deficit.
So Osborne has failed to generate a recovery for the many, failed to lift living standards, failed to build a sustainable recovery, failed to close the deficit, and failed to tackle the welfare bill that he rants and raves about.