As we approach the end of the year, we take a look back through the eyes of the LEAP blog, which has had a record number of posts and of hits in 2014 ...
January
A theme that would be returned to intermittently throughout the year was
the contradictory or insufficient policies pushed by Ed Balls
and the Labour opposition - also covered this month were
rising house prices
and a great
new book by John Hilary
.
February
One of the major political issues of the year was the Scottish indepedence referendum in September, so in advance we gave our economic analysis:
Posturing over the pound
. On other issues,
Prem Sikka analysed the Banking Reform Act
, and we continued to scrutinise
the misbehaviour of banks like Barclays
.
March
We
paid tribute to Tony Benn
who passed away in March, with LEAP Chair John McDonnell saying
"What a world we would have created had we listened to him"
. We
assessed the March 2014 Budget
, and the inadequacy of the Labour opposition - this time over the
the welfare cap
- and we continued to monitor the UK banking sector as
Santander
was fined.
April
As the financial year ended,
we gave our assessment of George Osborne's "long-term economic plan"
and
analysed the state of the UK labour market
. The Treasury also announced their intention to send out pie charts showing where your taxes go. We
fact-checked their claims on welfare spending
, as well as
highlighting Iain Duncan Smith's failures
. We also previewed the imminent launch of LEAP co-ordinator Andrew Fisher's book
The Failed Experiment ... and how to build an economy that works.
As Martin Wolf penned an article on nationalising money creation, we
assessed the debate on credit, banks and democracy
.
May
The proposed takeover of AstraZeneca by Pfizer hit the headlines,
Prem Sikka applied a public interest test
and looked at
the clash between nationalism and neoliberalism
. As the European elections loomed we argued that is was
boardrooms not Brussels
that had taken our economic sovereignty. And
21 years on from the death of John Smith we assessed his offer on workers' rights
. Continuing our updates on the housing market, we penned
"Housing is a right, amassing wealth is not"
.
June
Figures revealed that
only the top 20% were sharing in Osborne's 'recovery'
. While a nonplussed Andrew Fisher considered
the findings of the Living Wage Commission
and
Labour's latest capitulation on welfare policy
. The annual report of
Thames Water also gave us a lesson in who benefits from privatisation
, while
the Eurozone continued to flounder
.
July
As mass strike action loomed on 10 July, we used published HBAI data to argue
We all need a pay rise
. Giving us a break from Eurozone bad news,
Germany agreed to introduce a minimum wage
. But elsewhere, the EU and US were negotiating
TTIP - a treaty threatening democracy
. While at its National Policy Forum,
Labour and its affiliates decided to stick with austerity
, if elected.
August
Danny Alexander used the quiet summer period to set out
Lib Dem plans to cut public services and increase inequality
(not how he described it, but a more honest assessment). The wider
economy continued to add jobs but not increase pay
, while
Prem Sikka assessed a Bank of England consultation on bankers' bonuses
.
September
As conference season fell upon us, we
previewed TUC Congress
, co-ordinated a Guardian letter arguing
Labour must break with austerity
. As Labour conference passed we assessed the pledge for an
£8 an hour minimum wage by 2020
and
Ed Miliband's speech
. Osborne kicked off Tory Party conference by calling for a
two-year benefit freeze
.
October
At Tory conference David
Cameron's speech was a blueprint for further inequality
, while
disappointing figures arrived for George Osborne on the deficit
and
housing benefit figures also highlighted just how counterproductive is austerity
. We also reviewed a
new pamphlet by Richard Wilkinson & Kate Pickett
. The
banks continued to sack workers for profits
(Lloyds this time).
November
As by-elections saw UKIP take a seat, we looked at new figures on the cost on migration and silly Tory targets, to
analyse the xenophobia vs neoliberalism tensions straining the Conservatives
- while
John Hilary updated us on TTIP
. New contributor Luke Thomas also explained
what Black Friday told us about the UK economy
. We also
assessed the Mansion Tax
and
what austerity has achieved
, and found that
corporate profits were at record highs
as the
Living Wage Week
campaigned for better pay.
December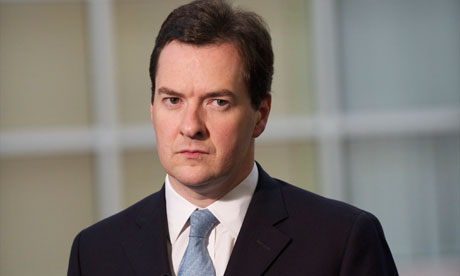 On the eve of the Autumn Statement, we took another look at the
unbalanced labour market
, before turning our attentions to assessing
Osborne's plan for permanent austerity
, and later
assessing claims of economic rebalancing
. We asked the great and the good to tell us what were their great and good
books of the year 2014
, while some new analysis found
£5 billion in unclaimed tax credits
. Finally, we tried to
coin a new term: wage avoidance
.